3D TRASAR™ for Boiler Helps Arkema Optimize Energy Consumption and Reduce CO2 Emissions
SITUATION
Arkema Pierre Benite Plant wanted to revamp and optimize steam production assets in anticipation of future needs. In order to stop a boiler, the plant needed to increase the remaining equipment yield from 80 to 95%.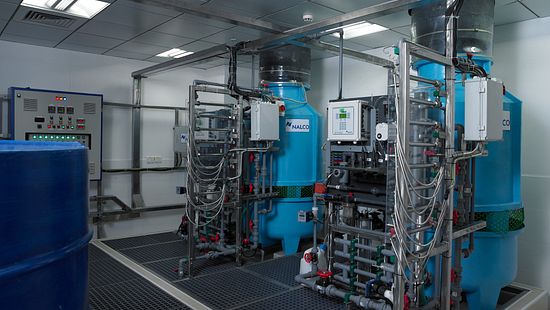 SOLUTION
After a comprehensive consultation, Nalco Water implemented 3D TRASAR™ Technology for Boiler Systems, by installing two units (one inside of the deaerator and one in the boiler). Through this proactive plan, the plant hoped to generate significant results.
"I am very pleased with the results achieved by Nalco Water through their 3D TRASAR™ technology to improve our reliability on steam production, and also for the savings delivered," Site Director, M. Clousier said.
RESULTS
Using the 3D TRASAR™ Technology, Nalco Water optimized the system by gradually increasing the concentration ratio until the desired target was reached. During this process, Nalco Water technical experts tracked boiler water KPIs using the Nalco Water Refined Knowledge platform – delivering energy saving, avoiding CO2 emissions, enhancing water savings and ultimately saving the customer $45,000 annually.